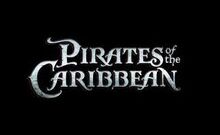 Pirates of the Caribbean is a series of fantasy swashbuckler films produced by Jerry Bruckheimer and based on Walt Disney's theme park ride of the same name. Directors of the series include Gore Verbinski (1–3), Rob Marshall (4), and Joachim Rønning & Espen Sandberg (5). The series was scripted by Terry Rossio, Ted Elliott (1–4), and Jeff Nathanson (5), with the stories following the adventures of Captain Jack Sparrow (Johnny Depp), Captain Barbossa (Geoffrey Rush), Joshamee Gibbs (Kevin McNally), Will Turner (Orlando Bloom), and Elizabeth Swann (Keira Knightley). The films take place in a fictional historical setting; a world ruled largely by an amalgam of alternative versions of the British Empire and the East India Company, with the pirates representing freedom from the ruling powers.
Characters
DLC Packs
Ad blocker interference detected!
Wikia is a free-to-use site that makes money from advertising. We have a modified experience for viewers using ad blockers

Wikia is not accessible if you've made further modifications. Remove the custom ad blocker rule(s) and the page will load as expected.