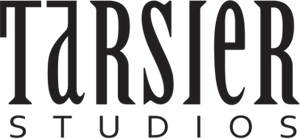 Tarsier Studios is an independent development studio working with SCE Worldwide Studios on first party projects. They are based in Malmö, Sweden. Founded in 2004 as Team Tarsier, the team eventually changed their name to Tarsier Studios when they released their first two projects involving SCE properties in 2009. In 2010, they signed a publishing deal with Sony Computer Entertainment Europe on a new, unannounced project, gaining Sony's lucrative first party support. The studio consists of approximately 40 employees.
Games
External links
Ad blocker interference detected!
Wikia is a free-to-use site that makes money from advertising. We have a modified experience for viewers using ad blockers

Wikia is not accessible if you've made further modifications. Remove the custom ad blocker rule(s) and the page will load as expected.